The unit LOGO e.V.
Since 1995, LOGO e.V. (Agriculture and Ecological Balance with Eastern Europe) has been striving for professional training, organic agriculture and international understanding. The non-profit union organizes practices and seminars for students from the former USSR countries and implements projects with the support of the German government.
Official site: https://www.logoev.de/
German Academic Exchange Service (DAAD)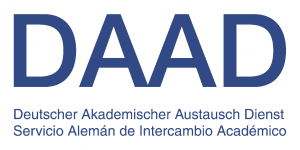 The main goals of DAAD's activities are to support the younger generation in Germany and abroad in the fields of science and culture, economics and politics, to educate them in the spirit of openness and mutual understanding, as well as to increase the internationality and prestige of German universities, to support German studies, German language, literature and regional studies of Germany in foreign higher educational institutions.
Official site: https://www.daad-kazakhstan.org/
Copernicus Berlin E.V.

Copernicus Berlin e.V. offers participation in the International Scholarship Program (KIES), which allows motivated students from all regions of Eastern, Southeastern Europe, the Caucasus and Central Asia to spend a semester in Berlin. This program gives you the opportunity to deepen your knowledge in the specialty at the best German universities (HU Berlin, FU Berlin) and apply theoretical knowledge through study. During your 6-month stay, you can get to know German culture better by living with a German-speaking host family, as well as participating in cultural events and social gatherings. In addition, the fellows take part in the events accompanying the program.
Official site: https://www.copernicusberlin.de
Bolashak

The international scholarship "Bolashak" was established on November 5, 1993 by the Decree of the First President of the Republic of Kazakhstan — Elbasy N.A. Nazarbayev.
The purpose of the program is to train personnel and specialists for priority sectors of the country's economy. The program includes both academic studies (master's degree, doctoral studies) and research and production internships in leading companies and universities around the world.
Official site: https://bolashak.gov.kz
Presentation materials
Useful links