Establishment of Computing Centers and Curriculum Development in Mathematical Engineering Master programme (ECCUM)

Project goal:
To strenghten the academic potential of the experts in field of Mathematics and Engineering in Central Asia through elaboration and implementation of interdisciplinary master programme «Mathematical Engineering» in collaboration with all the interested institutions and enterprises
Project objectives:
- To study the experience of European universities in field of teaching master programme on Mathematical Engineering and analyze the needs of interested enterprises in given direction of specialist training.
- To elaborate and license with the Ministry of Education curriculum and programmes of the disciplines.
- To set up computing facilities in each partner university from Central Asia and set up the platform of collaboration between the universities.

- To train teachers and increase their professional skills of using software and their pedagogical skills of teaching in English language.
- To elaborate the website of master programme and date base of workgroup and teachers.
Website: http://eccum.famnit.upr.si/en/
EU Coordinator:
University of Santiago de Compostela, Spain
Partners:
University of Santiago de Compostela, Spain
Politechnico di Torino, Italy
University of Primorska, Slovenia
International IT University, Almaty, Kazakhstan
The project is awarded with certificate of achievement "for significant contribution to the universities' internationalization" at NEO 2018 exhibition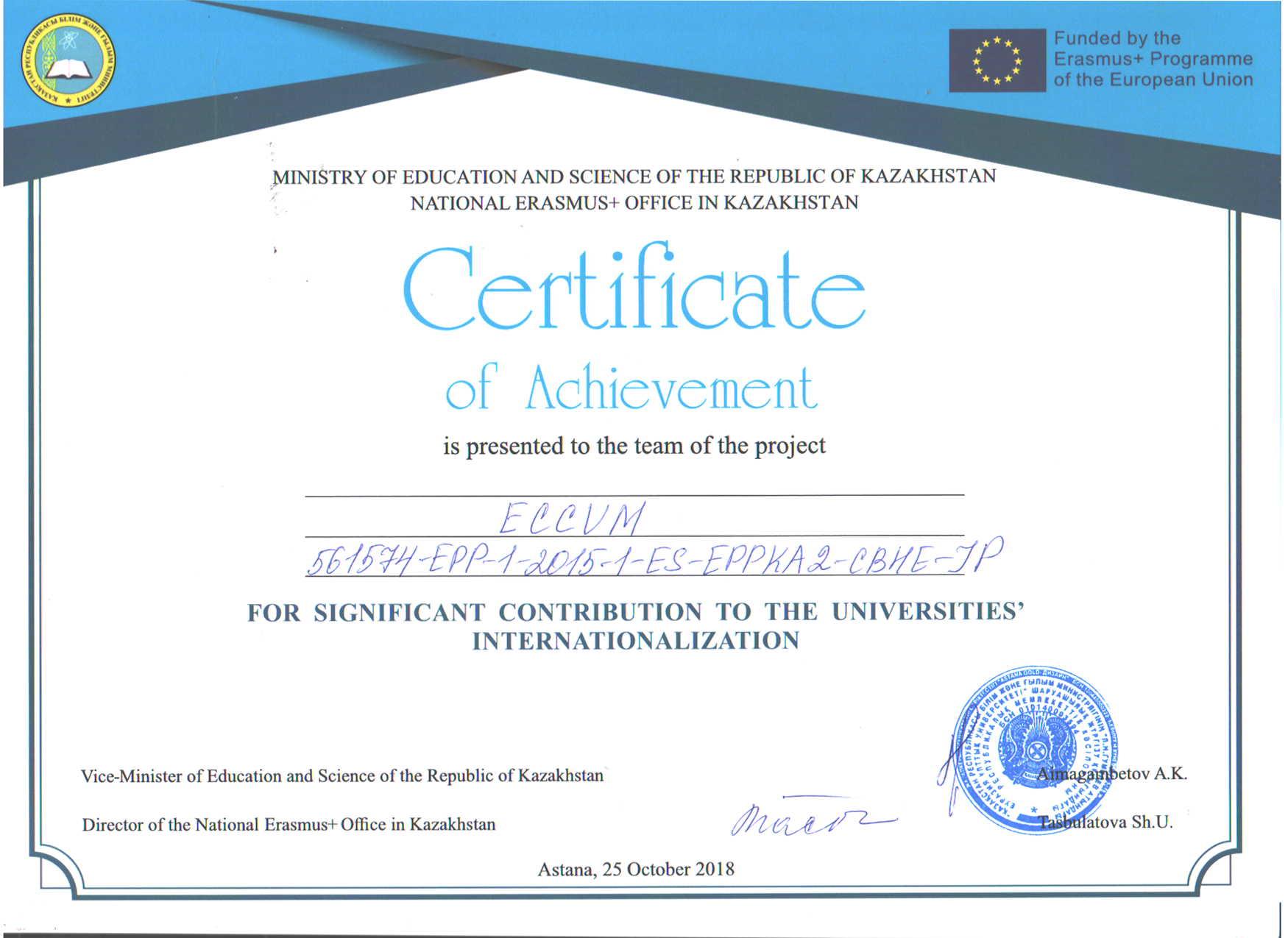 ________________________________________________________________________________________________________
Project materials:
- Presentation of the workgroup meeting.
Disclaimer: The project is co-financed by the European Commission. However the content of the website reflects the views only of the university, and the Commission cannot be held responsible for any use which may be made of the information contained therein.