Developing Trans-regional information literacy for lifelong learning and the knowledge economy (DIREKT)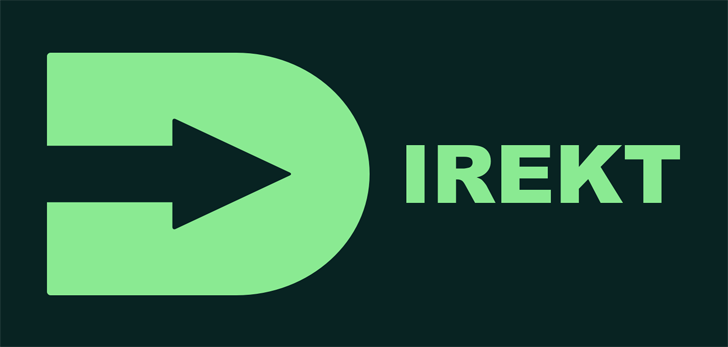 Project aim:
Promotion of the Bologna Process by means of studying the inclusion of IL competencies into educational programmes. Creation of intagrated into the curriculum IL programmes (inserted into the system of three cycles (bachelor/master/PhD), provision of quality and acknowledgment of qualifications for development of lifelong learning in society in general.
Project objectives:
- Programme development. IL for lifelong learning and their use in educational programmes when needed:
- Development of innovative IL online modules;
- Harmonization of IL programmes with those that are active at the moment in EU;
- Capacity building in higher education institutions for strategic planning and realization of IL programmes;
- Development of IL policies, regulations, - aims, objectives;
- Spreading the information about approaches to development of IL and provision of sustainability.
Website: https://direkt-cbhe.com/
Coordinator from EU:
Limerick Institute of Technology, Ireland
Partners:
Ogarev Mordovia State University
Far Eastern Federal University
Immanuel Kant Baltic Federal University
S.Seifullin Kazakh Agro Technical University
Al-Farabi Kazakh National University
Beijing Institute of Technology
Northwestern Polytechnical University
Nanjing University of Science and Technology
The project is awarded with certificate of achievement "For active participation" during CBHE projects exhibition 2020.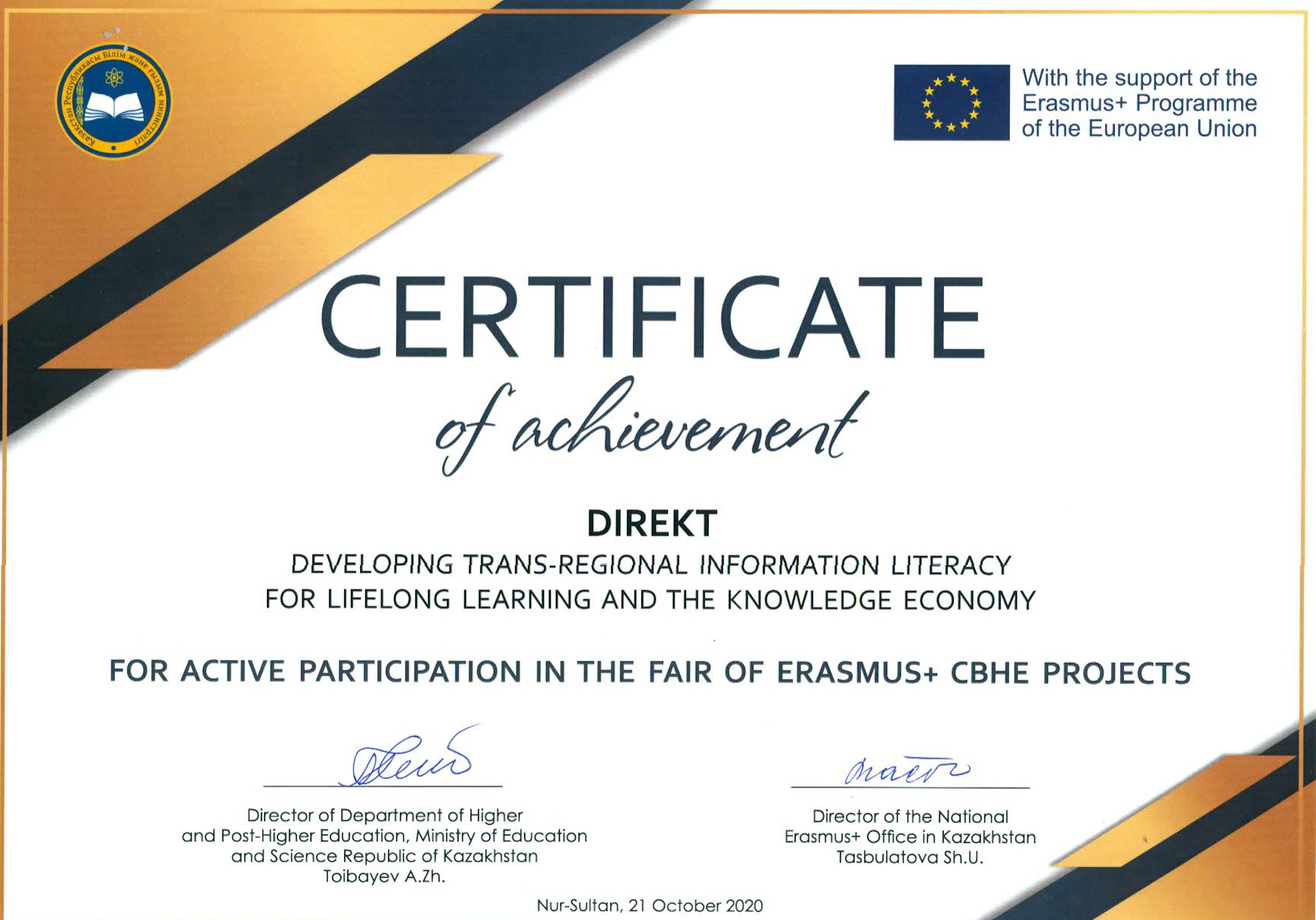 The project is awarded with certificate of achievement "for effective communication within the project consortium and the remarkable team spirit" at NEO 2018 exhibition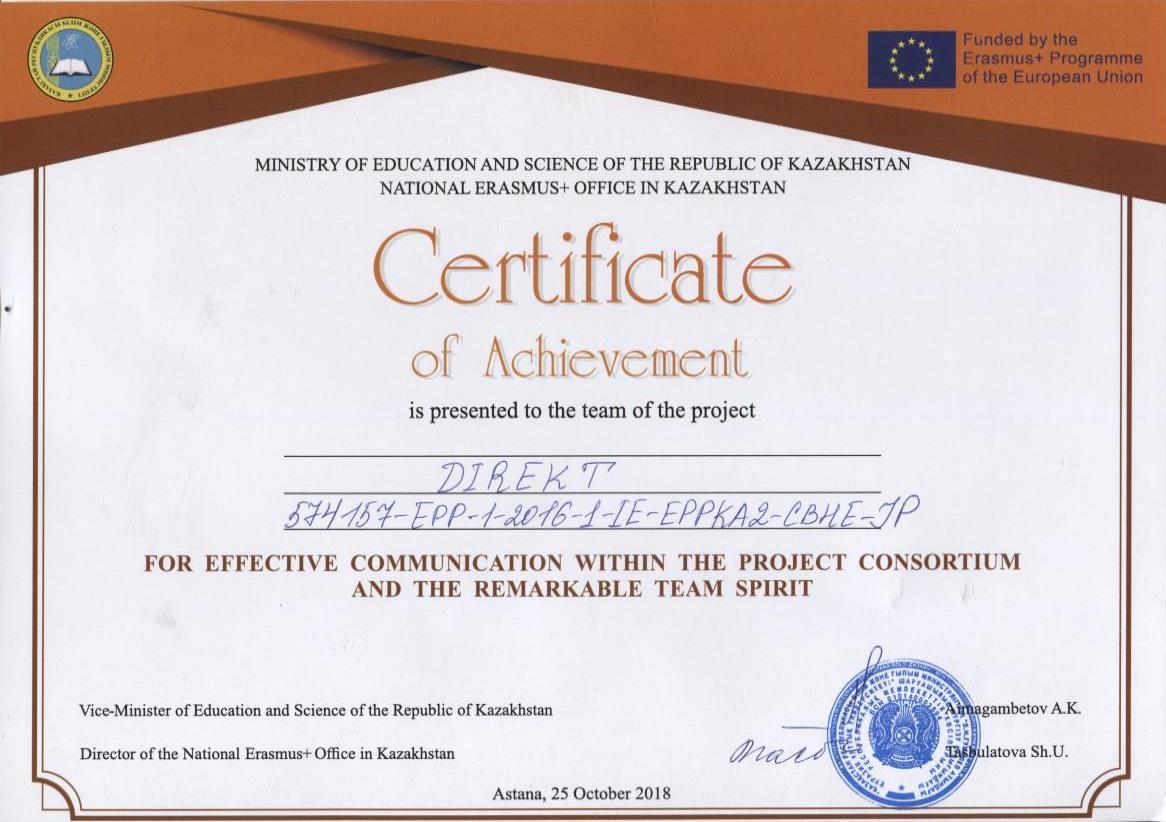 Disclaimer: The project is co-financed by the European Commission. However the content of the website reflects the views only of the university, and the Commission cannot be held responsible for any use which may be made of the information contained therein.