February 27-28, 2020, the University of Santiago de Compostela hosted Kick off Meeting of ELBA project. The first day was devoted to presentations of all the consortium project institutions. The presentation of KSU was given by Viktor Torgashov, International Office Specialist.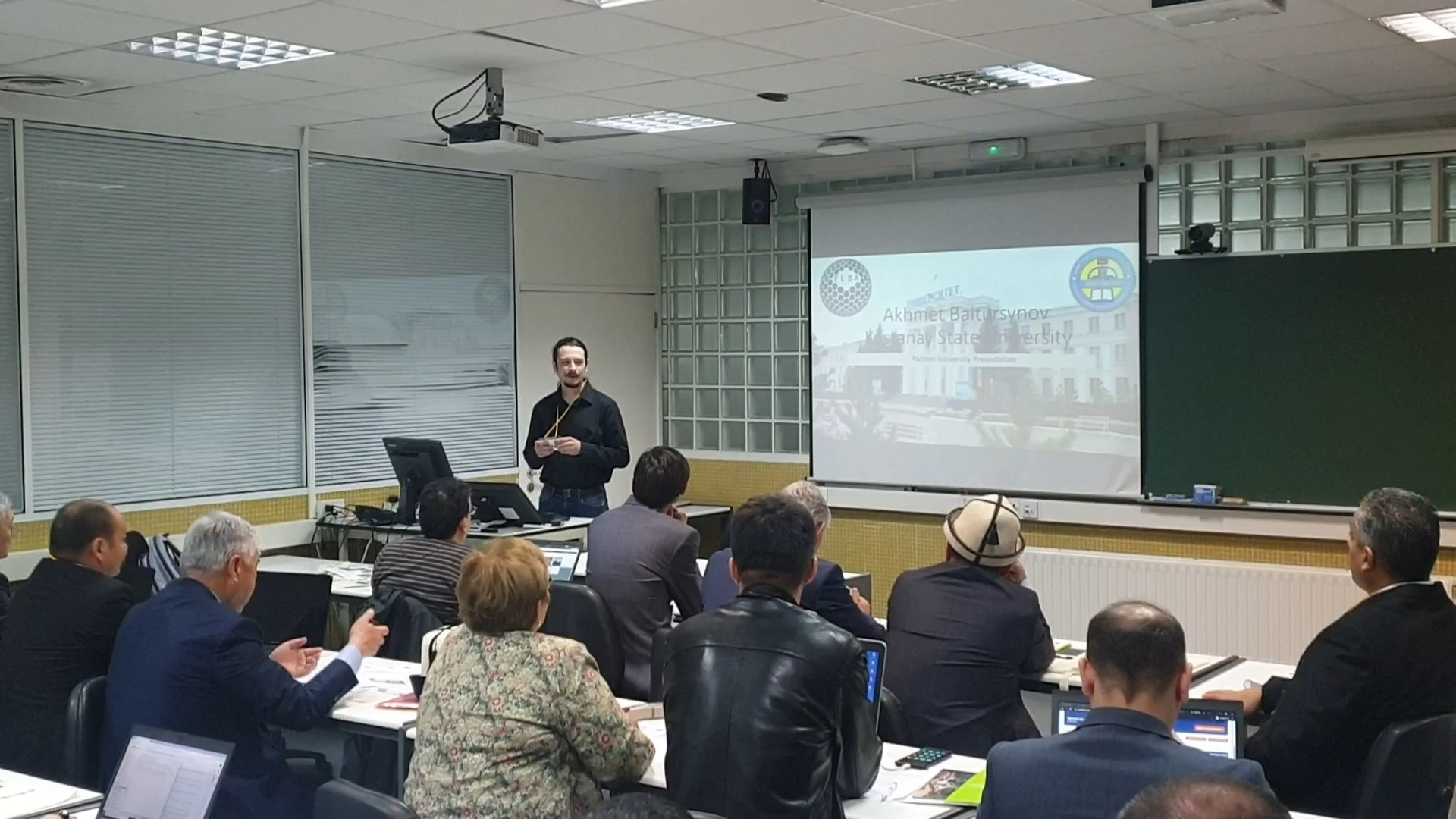 In the course of the meeting, EU coordinator conducted lectures on general regulations of CBHE projects, there also were discussions about equipment purchase and EU based trainings. In addition, the vote on final project emblem was conducted.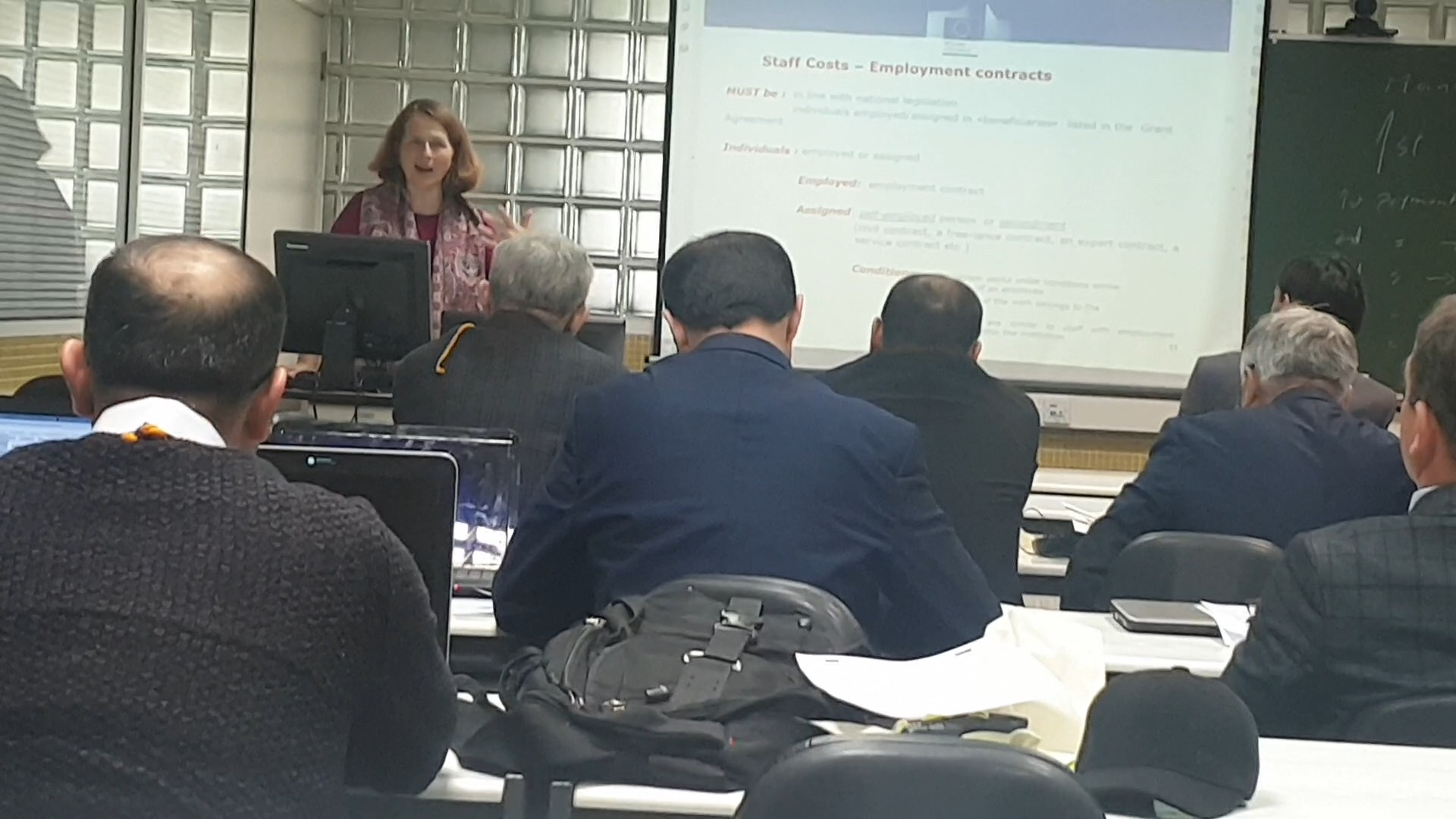 A.Baitursynov Kostanay State University was presented in the course of the meetings by the following project workgroup members:
- Alimzhan Bekmagambetov, Head of IFS, KSU Project Coordinator;
- Azamat Zhikeyev, Head of IFTaPD, Module Developer;
- Viktor Torgashov, IO Specialist, Module Developer;
___________________________________________
April 16, 2020, A.Baitursynov Kostanay State University conducted online-conference "Stages of Scientific Research of Big Data Technology within the Framework of Priority field of IT", in which lecturers, PhD, Master and Bachelor students took part.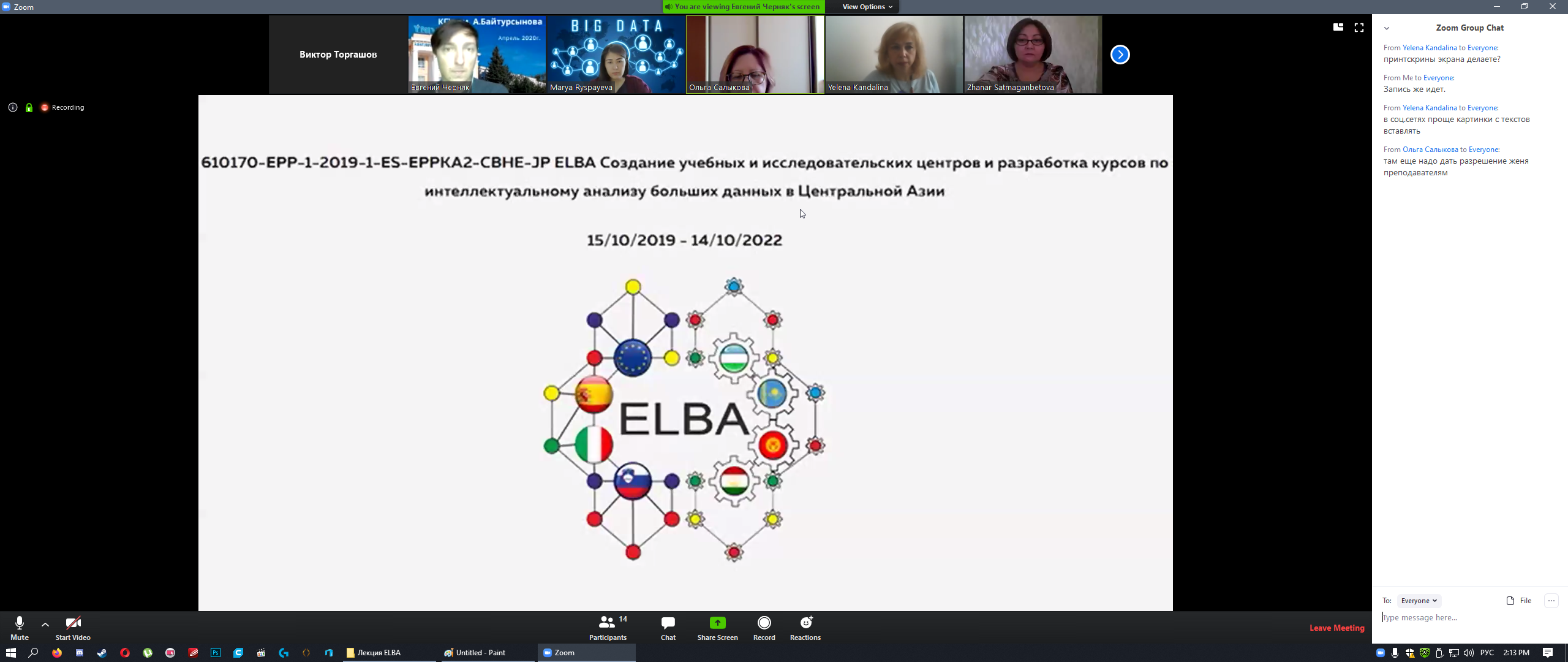 A section of the conference was devoted to presentations of ELBA project workgroup. The introductory word was given to Olga Salykova, Head of Software Department. Then, Yelena Kandalina, Head of International Office, gave a speech on participation of KSU in EU projects. Viktor Torgashov presented an extract from the video lecture on Big Data and ELBA project and after that Yevgeniy Chernyak gave a speech on basic Big Data technologies and their history.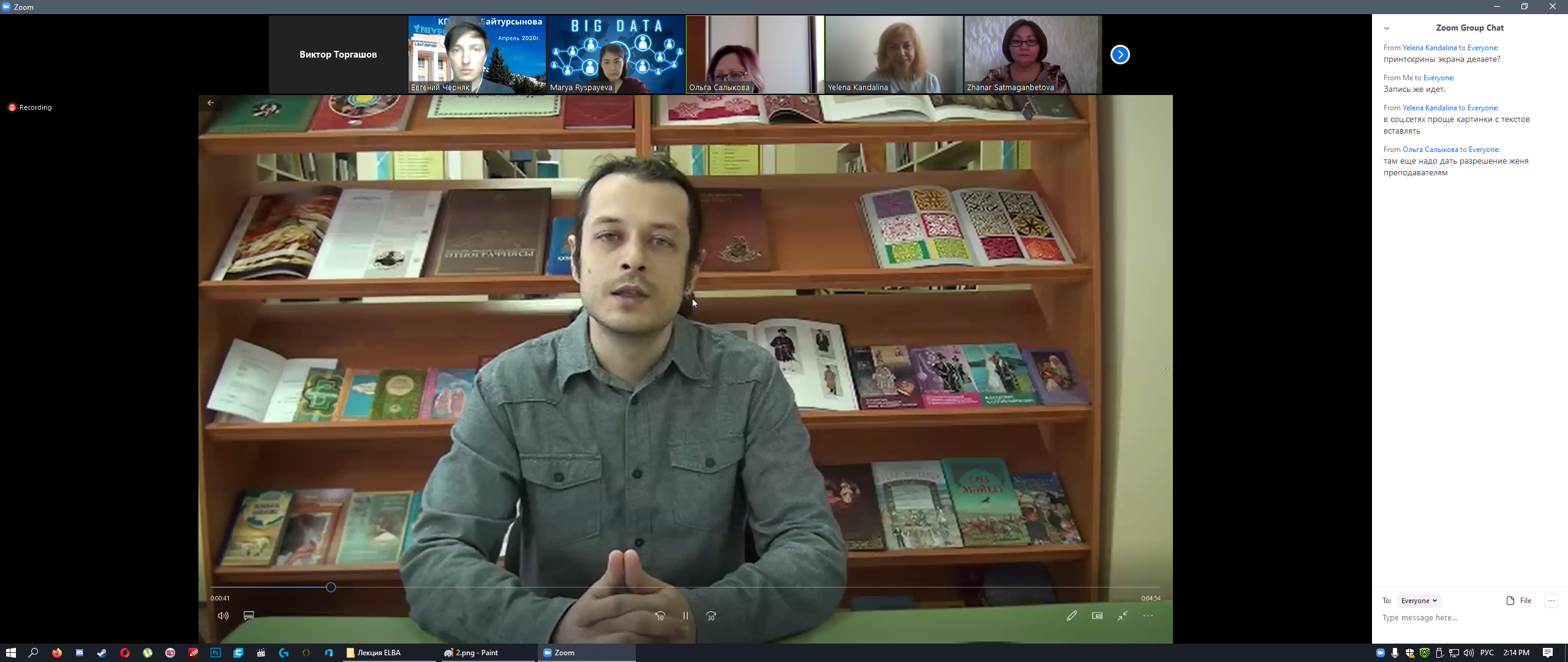 The aims of the conference:
- Discussion of contemporary scientific projects and research
- Contribution to development of interest of students in the field of Big Data technology